Thorsten Knaub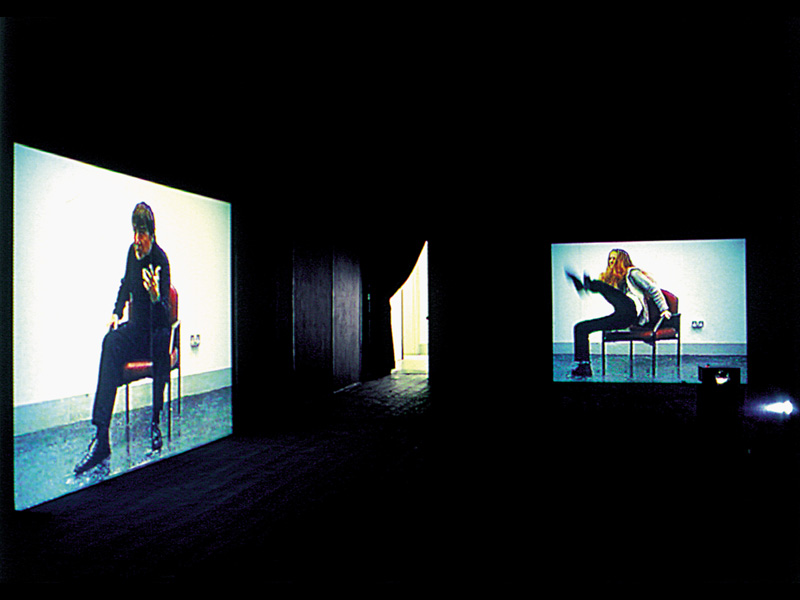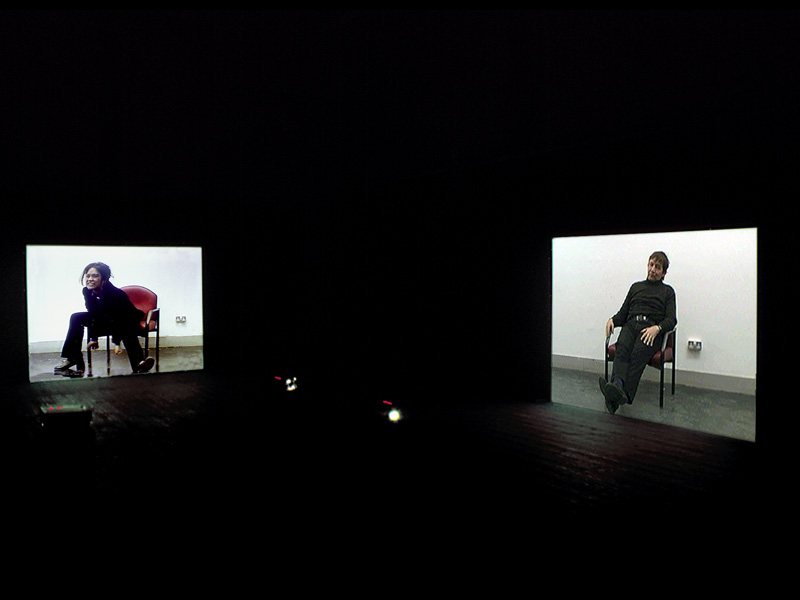 There was a boy… (1999)
Three-channel synched video installation
3 x U-matic, 45 min, synch-unit, loop play
amplifiers/speakers
Beta SP/mini-DV Master
There was a boy… is a three screen video installation, in which actors repeatedly tell the same joke to each other while at the same time assuming various emotional states.
The installation intends to create a simultaneous atmosphere of purpose and absurdity in the viewers mind - are we watching a kind of game or contest here of which we do not know the rules or merely a random sequence of deliveries?
There was a boy who took his dog to the cinema to see 'Gone with the Wind'. When the usherette of the cinema saw the boy with the dog, she was considering to tell the boy to get out of the cinema, but when she saw the dog enjoying the film, she thought, let them stay. When the film was over she went up to the boy and said "I was surprised to see your dog enjoying the film." And he said, nodding his head, "So was I, he didn't like the book one bit."
Exhibition history:
CAMDEN OPEN
26 June - 9 July 2000
Shirley House Showroom, London, UK

DEGREE SHOW
8 - 13 June 1999
Slade School of Art, London