Thorsten Knaub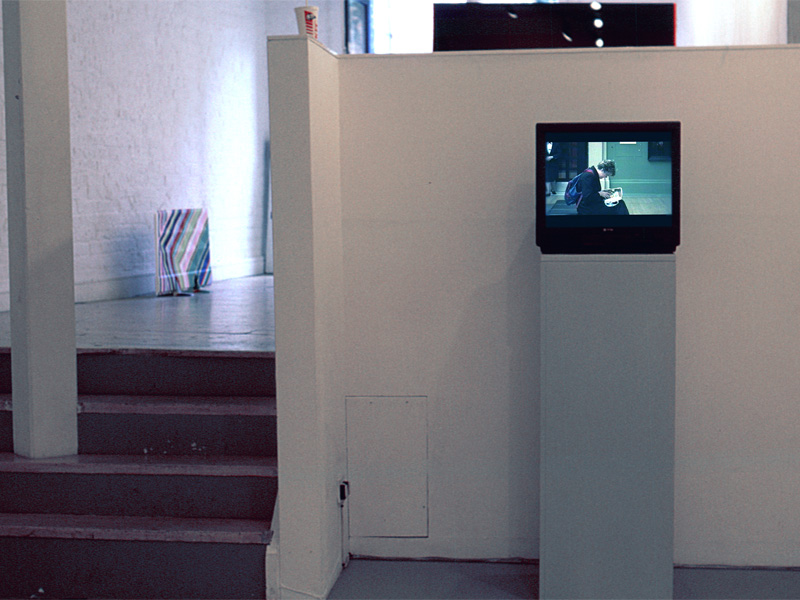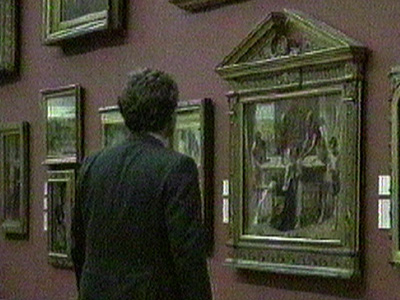 Audience (1998)
Single-channel video
PAL 16:9, 21:30 min, stereo, loop play
Hi-8 & Beta SP Master
The video work Audience explores how gallery visitor move around and interact with the exhibits and the gallery space itself. The hand-held camera observes expressions, gestures and behaviour of the visitors.
At the same time the audio track, consisting out of sound effects and shifting intensities of instrumental music, introduces an ambience spanning from quiet contemplation to narrative suspense into the act of looking at art.
When encountering Audience in the gallery space, we become another "audience" watching and observing the audience and art works in the video, while contemplating meanings and interpretations.
Exhibition history:
COOKIE
9 July - 2 August 1998
Kingsgate Gallery, London