Thorsten Knaub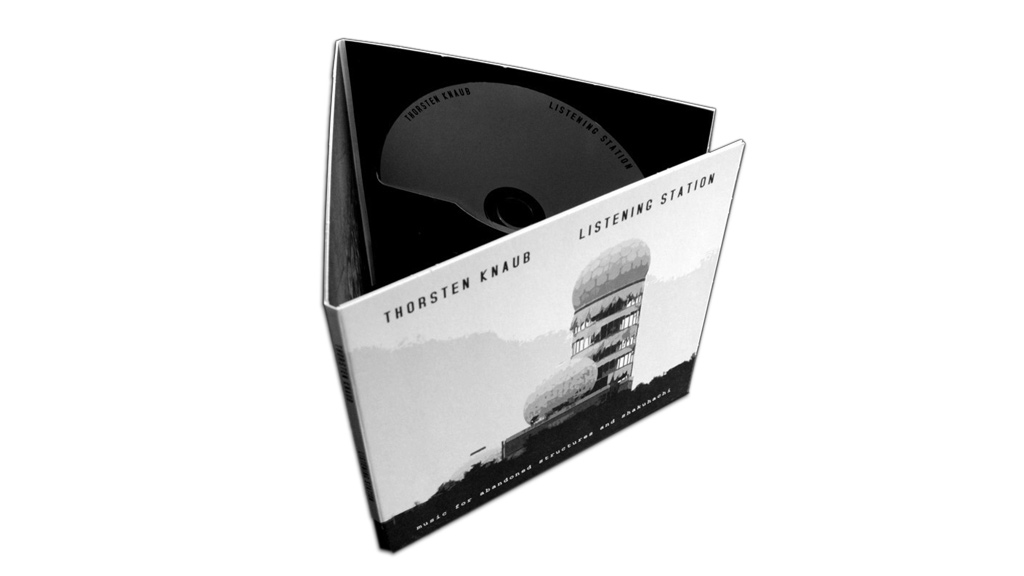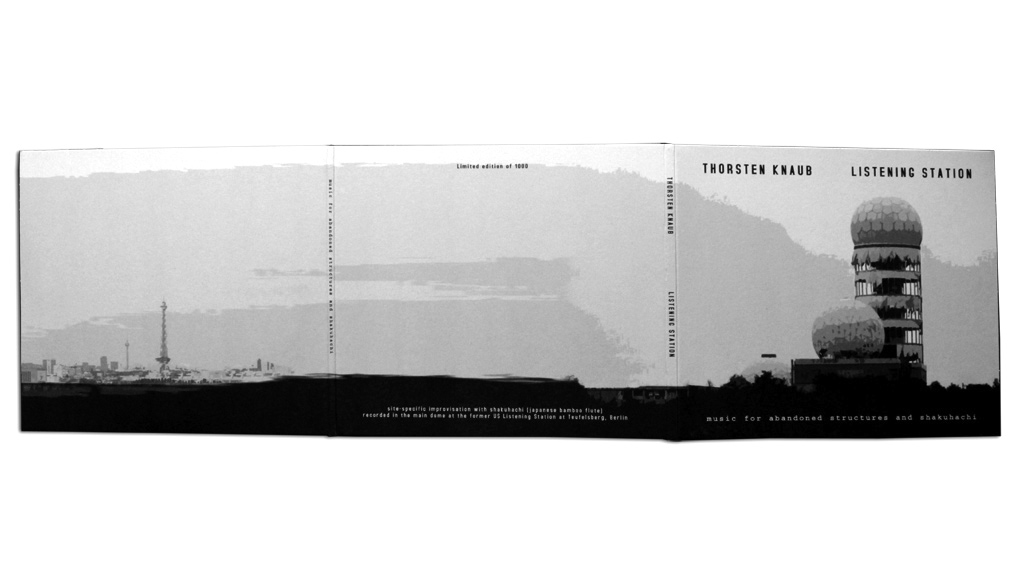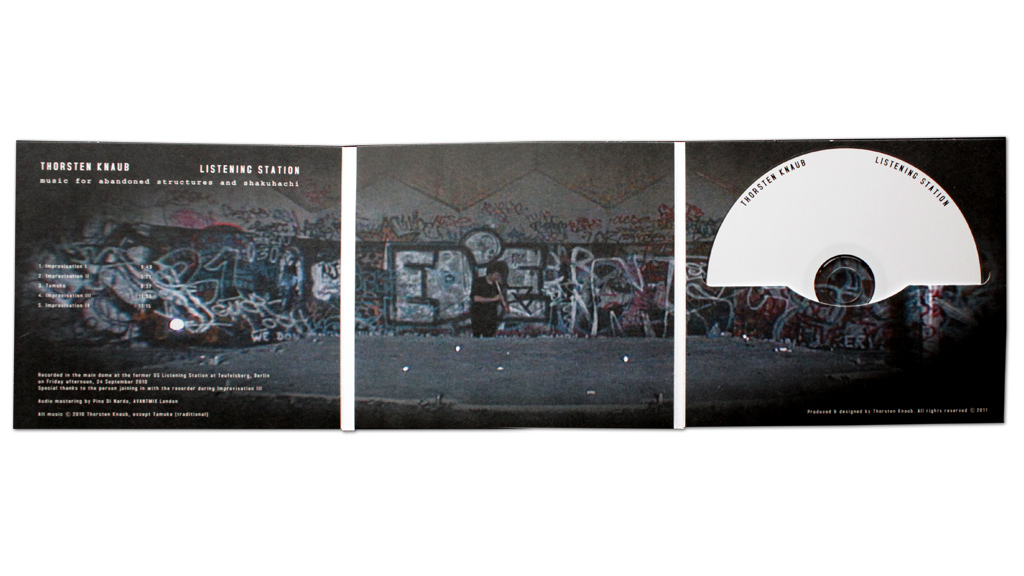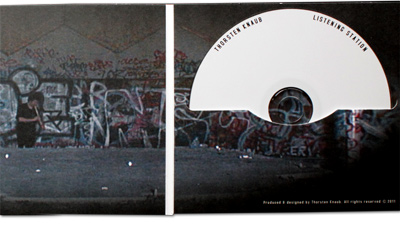 Listening Station - music for abandoned structures and shakuhachi (2011)
Limited CD edition (1000)

The CD project Listening Station consist out of a site-specific improvisation with shakuhachi (japanese bamboo flute) recorded in the main dome of the former US Listening Station at Teufelsberg, Berlin.
The idea was to explore the architecture of the station, its location and history through improvisiation. The resulting spontaneausly patterns and phrases of the recording document as much the searching for the next note as the result of this process, often literally, as due the long decay times inherent in the space, the sounds start to overlap and layer into more complex textures.
Long notes, abrasive sonic gestures, incidental sounds of other people present in the building and the occasional rumble of a plane flying overhead, intertwine to sculpt a multi-threaded narrative between the shakuhachi, the space and its location.
The CD/digital download is available from amazon, cdbaby, Apple iTunes and Google Play store and others.

Physical shops: South London Gallery Shop, 65-67 Peckham Road, London SE5 8UH • Le Souffle Continu, 20/22 rue Gerbier, 75011 Paris • supalife kiosk, Raumerstr. 40, 10437 Berlin • Buchhandlung Mackensen, Langenscheidtstraße 4, 10827 Berlin • mono-Ton, Jakobstrasse. 37, 90402 Nürnberg • Bongartz, Hauptstrasse. 56, 91054 Erlangen