Thorsten Knaub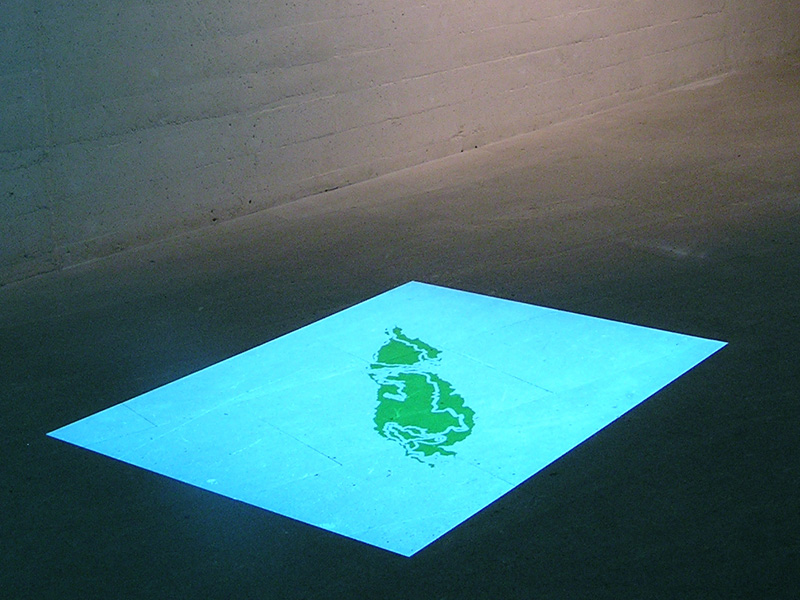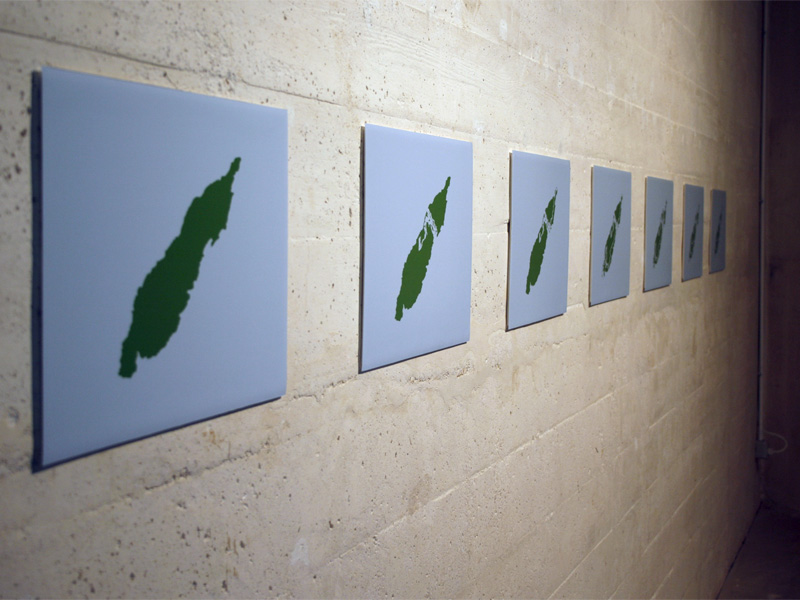 GPS Erasure (Sa Dragonera) (2007)
Data animation, DVD and digital prints
Data projection, dimension variable;
7 Digital prints, 29 x 21 cm
Flash file, 8:45 min, DVD 16:39 min; loop
GPS Erasure (Sa Dragonera) explores the relationship between technology, landscape and human interaction within a natural environment.
Spending six days on the uninhabited island of Sa Dragonera off the coast of Mallorca, Knaub walked different parts of its terrain each day while being equipped with a GPS receiver.
The resulting data where then overlayed onto a projection of the map of the island to gradually 'erase' its shape and geographical identity.
Exhibition history:
METALANDSCAPES
4th Triennale of Photography
11 - 20 April, 2008
Deichtorcenter Hamburg, Germany

METALANDSCAPES
5 October 2007 - 6 January 2008
Fundació Pilar i Joan Miró
Palma de Mallorca, Spain